Transtec have a wealth of experience when it comes to the installation of garage equipment. From a 2 post lift to complete workshop refurbishment you can see some of our recent work below:
Lincoln College MOT Training Facility
After a long consultation period with many other manufacturers Transtec GES were selected to supply and install the MOT training equipment for Lincoln College. The Boston ATL lane selected included the full Bluetooth control handset, APC – Any Post Control for the vehicle lift and the newly released EOBD RPM & Oil temperature measurement device. 
Livingstone Motor Group - Hull
The replacement of all the vehicle lifts commenced with the supply and fitment of a new EAE EE6254E 4 tonne vehicle lift. The extra lifting capacity these lifts supply have helped ease the busy work load of there new SsangYong and Isuzu dealership. As you can see from the picture Adam Des Forges ( Service Manager ) was very pleased with the new acquisition !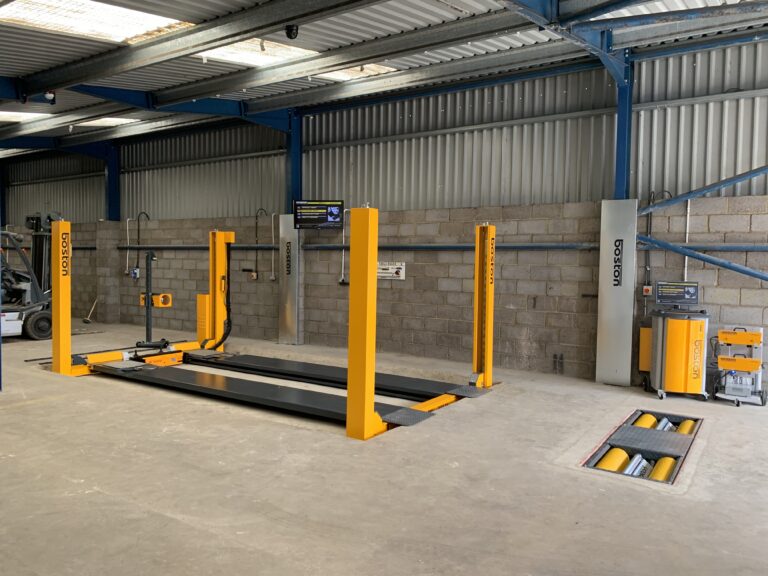 The supply of an OPTL lane in brand new premises was aided by some creative steelwork and roof alterations. The Boston MOT lane was then quickly incorporated into the busy workshop and is now fully operational.